Boxes
Just working on making some origami boxes 'my own' - a wedding theme - hand made paper - pen/feather and ink -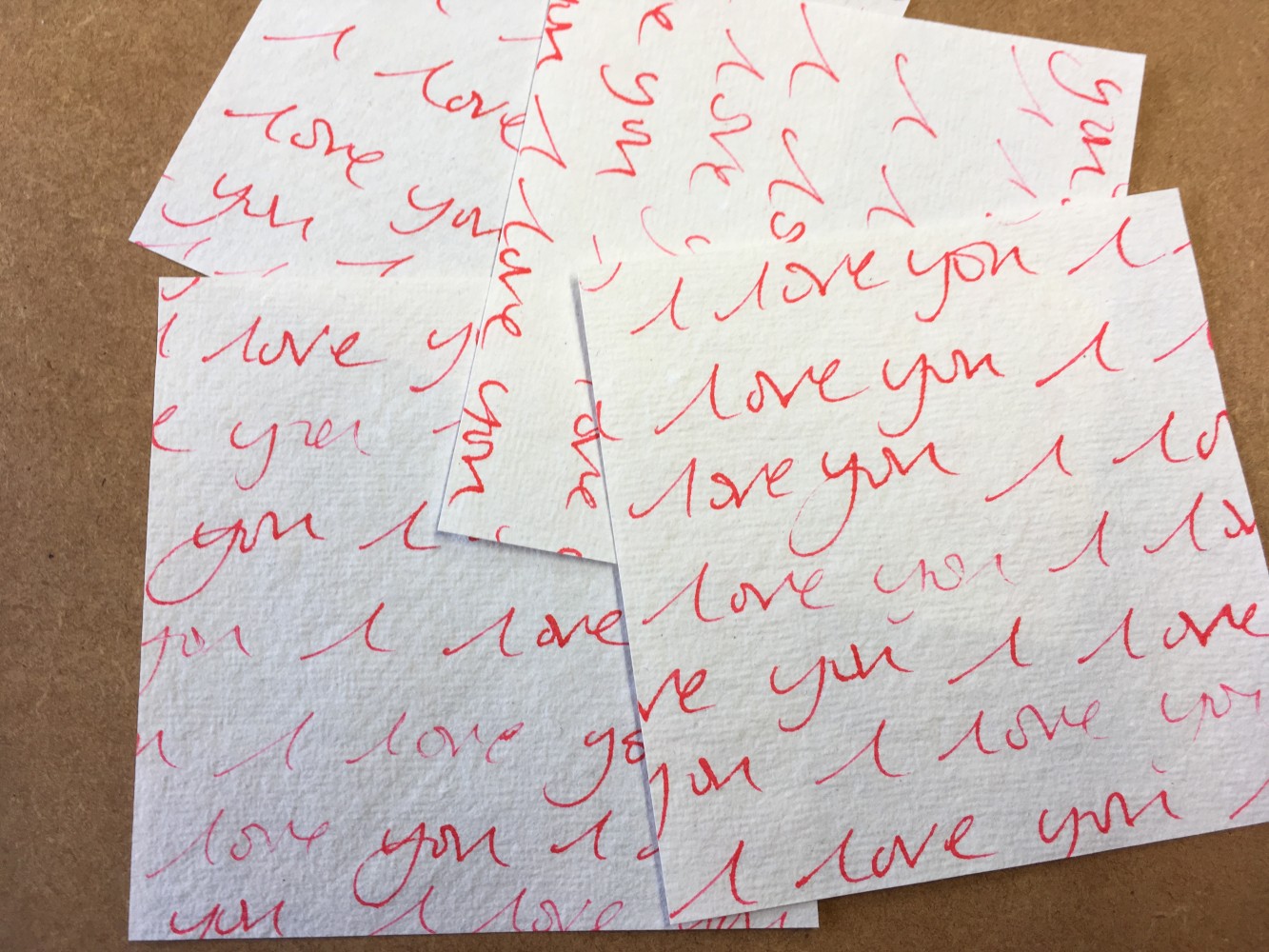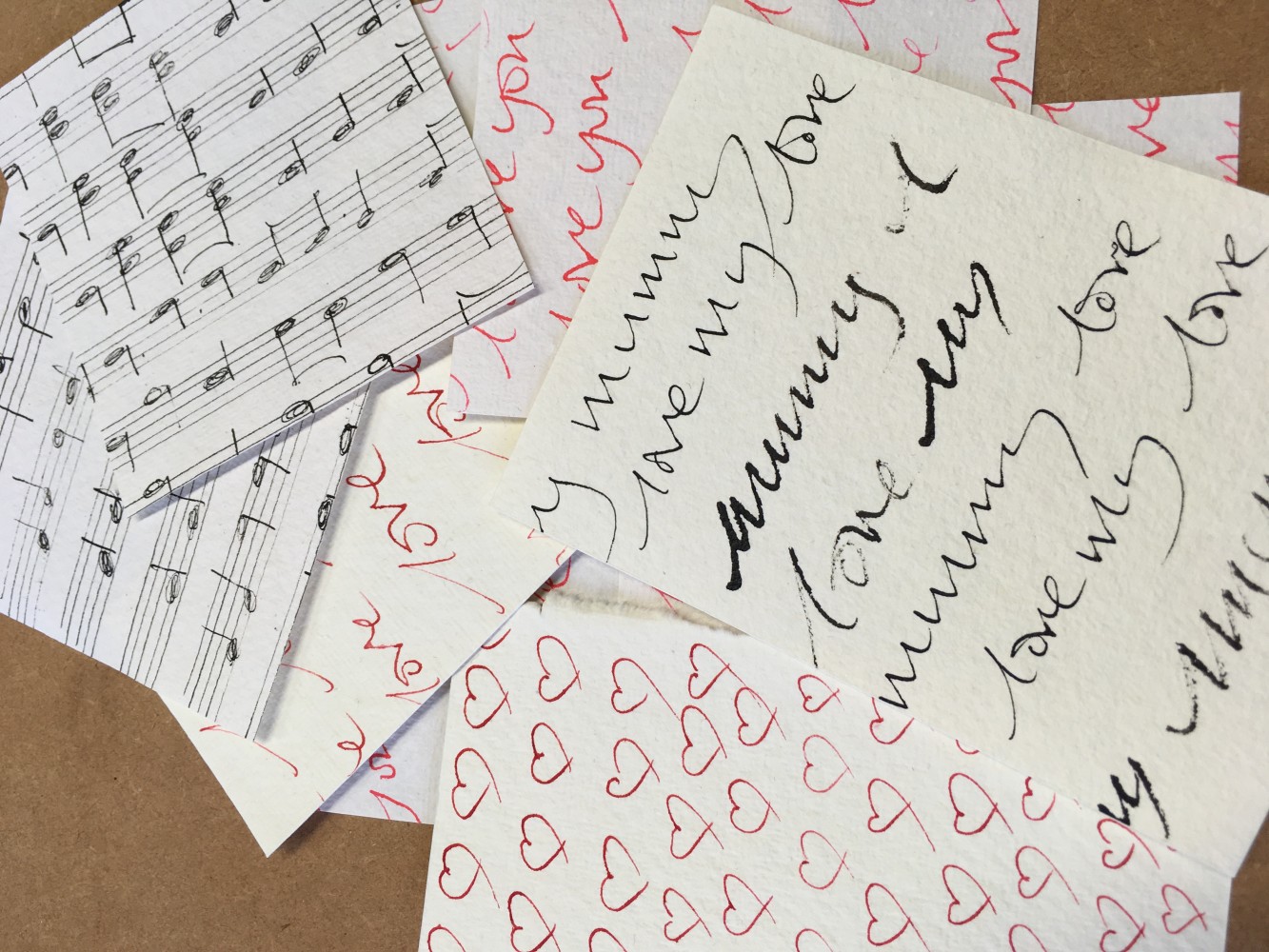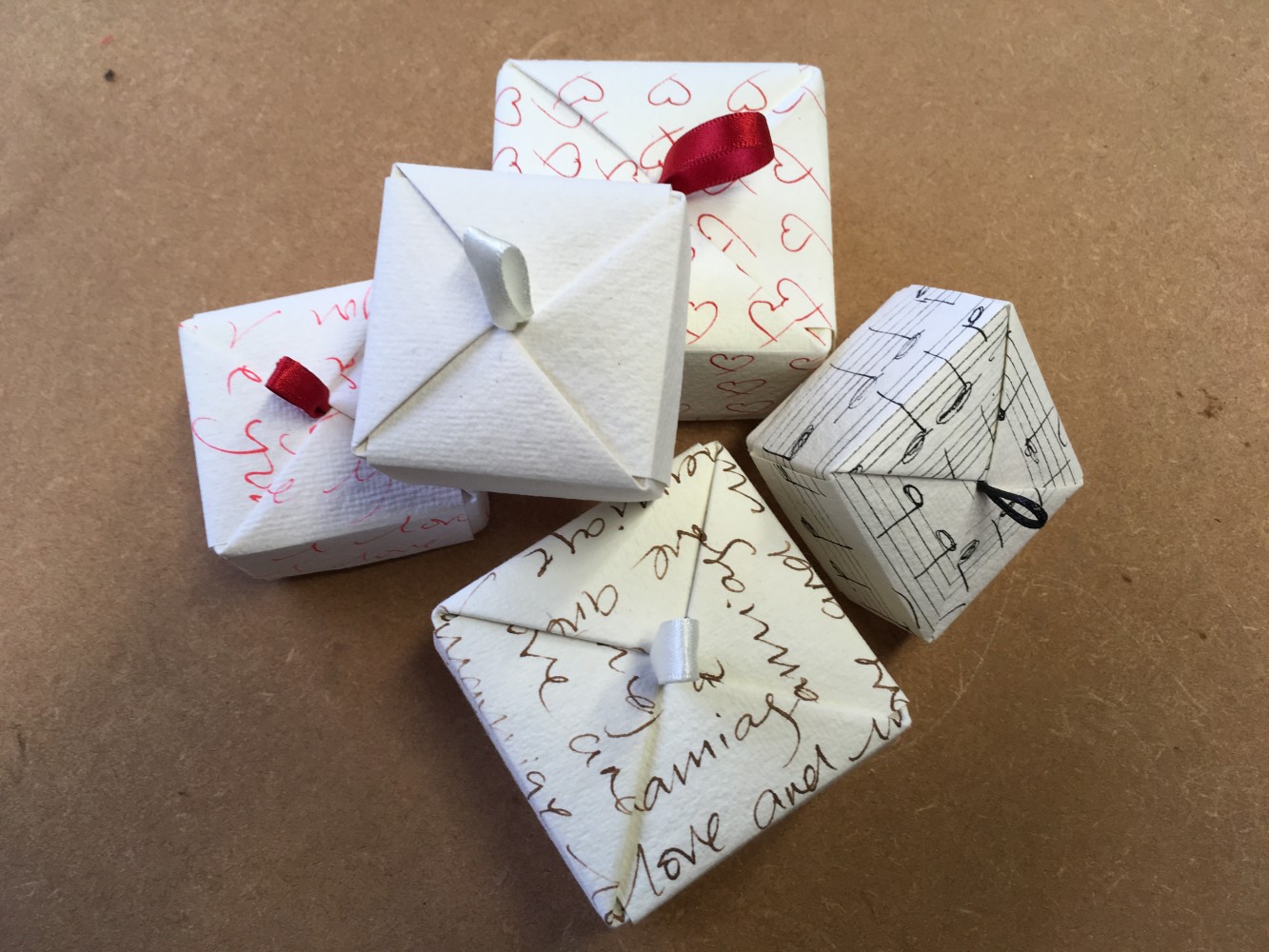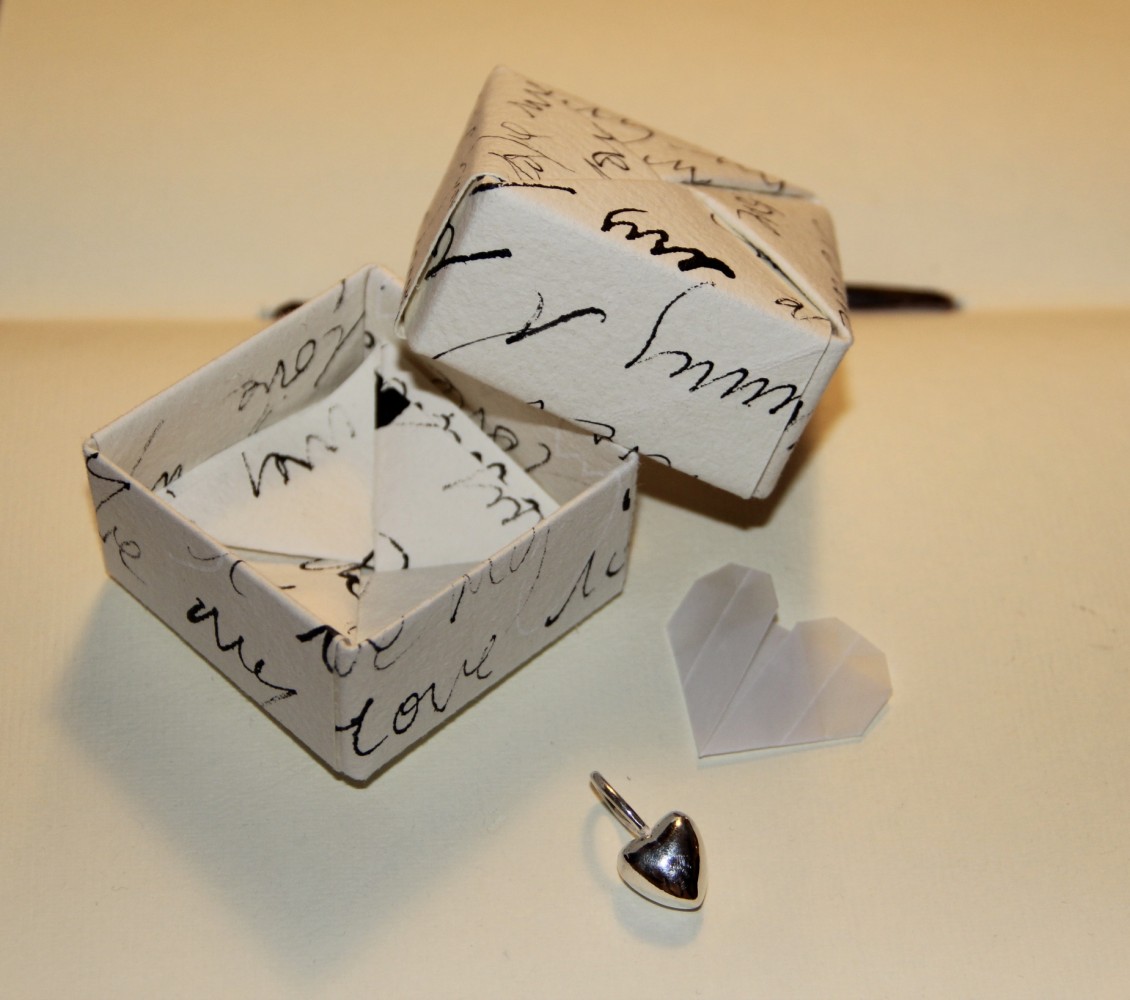 Paperlove - Paper Course
Just completed an online course on Paper, first on line course ever, really interesting. Spread over five weeks - six daily posts - a huge amount of information, interviews, projects etc. The first week dedicated to all things paper, the second week collage the third week word, fourth week book and fifth week mail. A fascinating insight in to various artists working in these disciplines.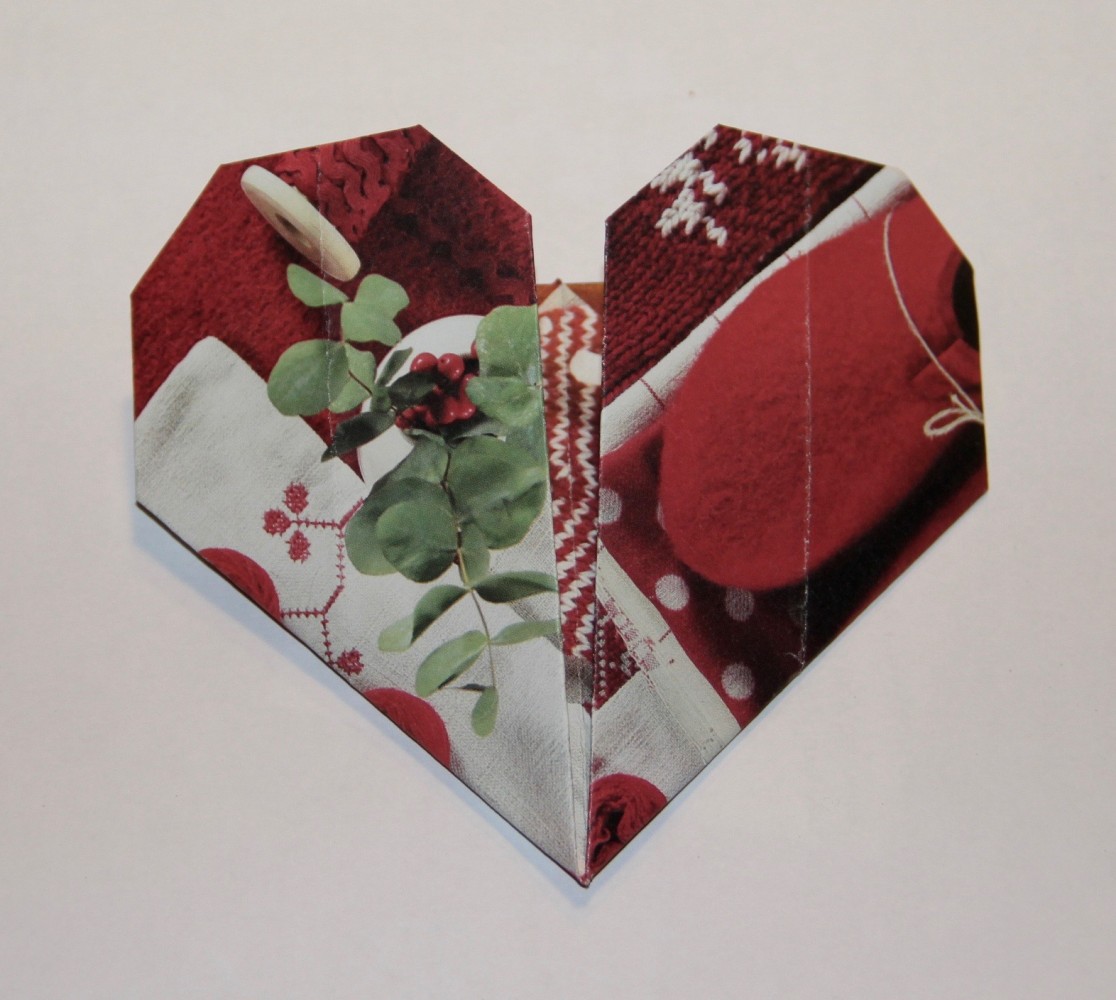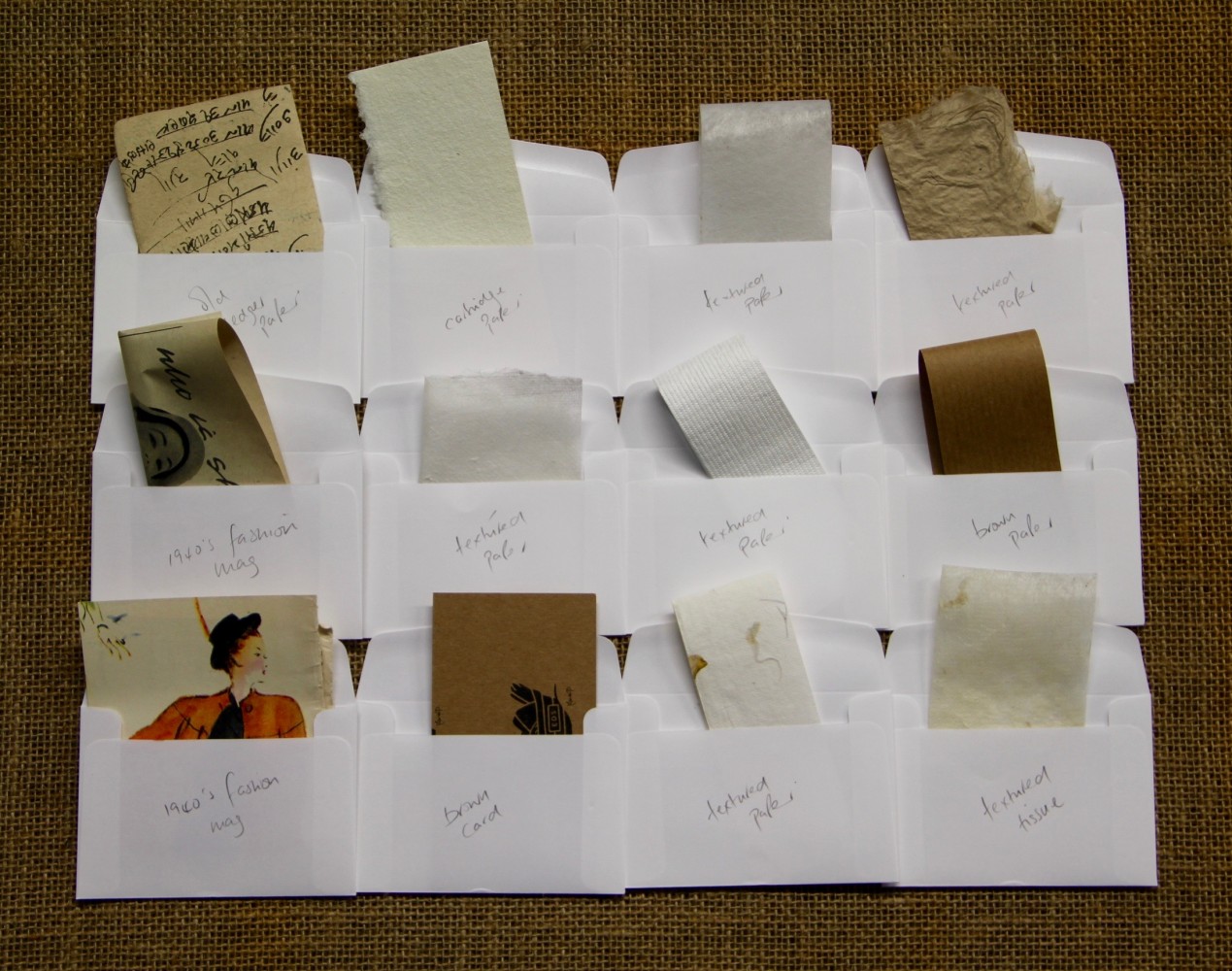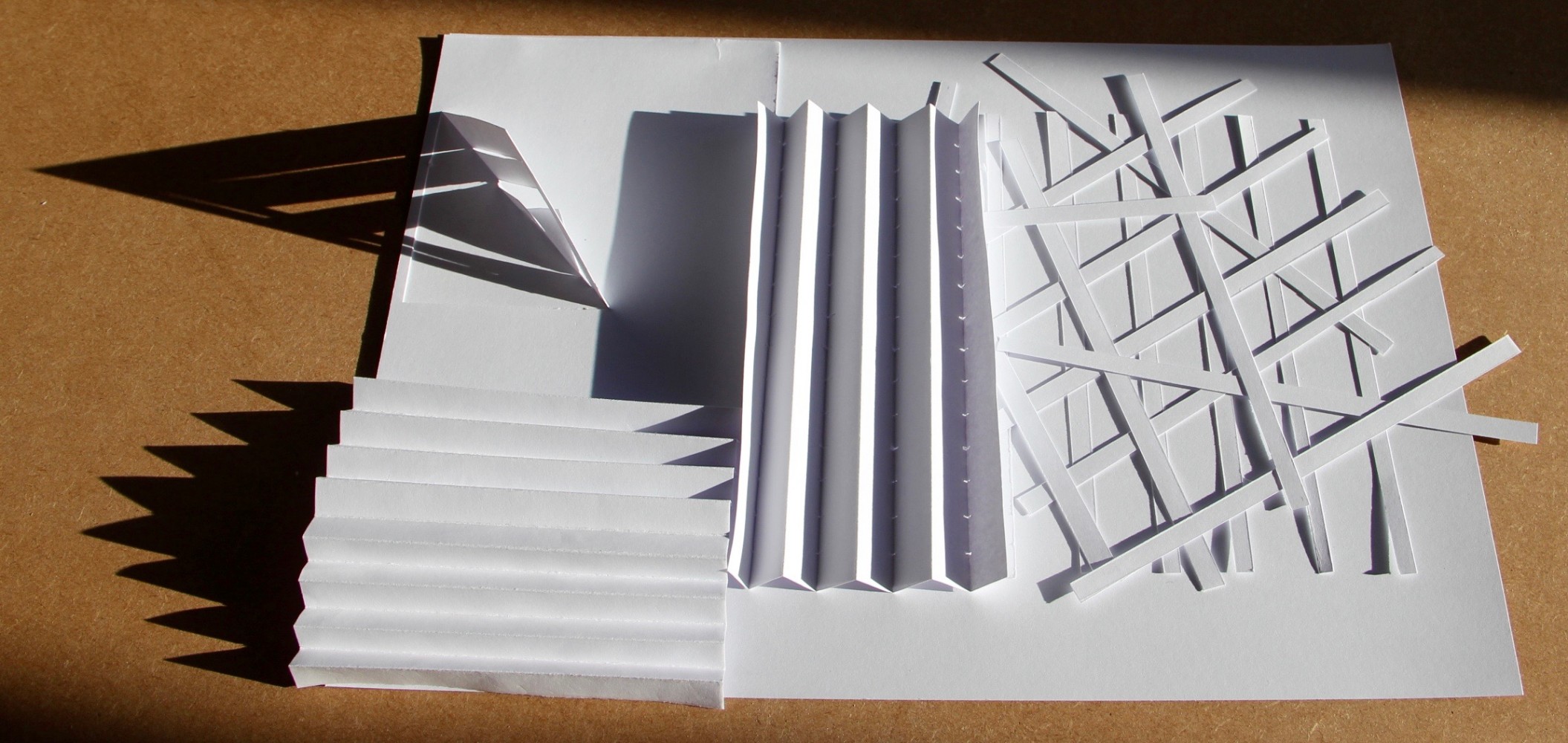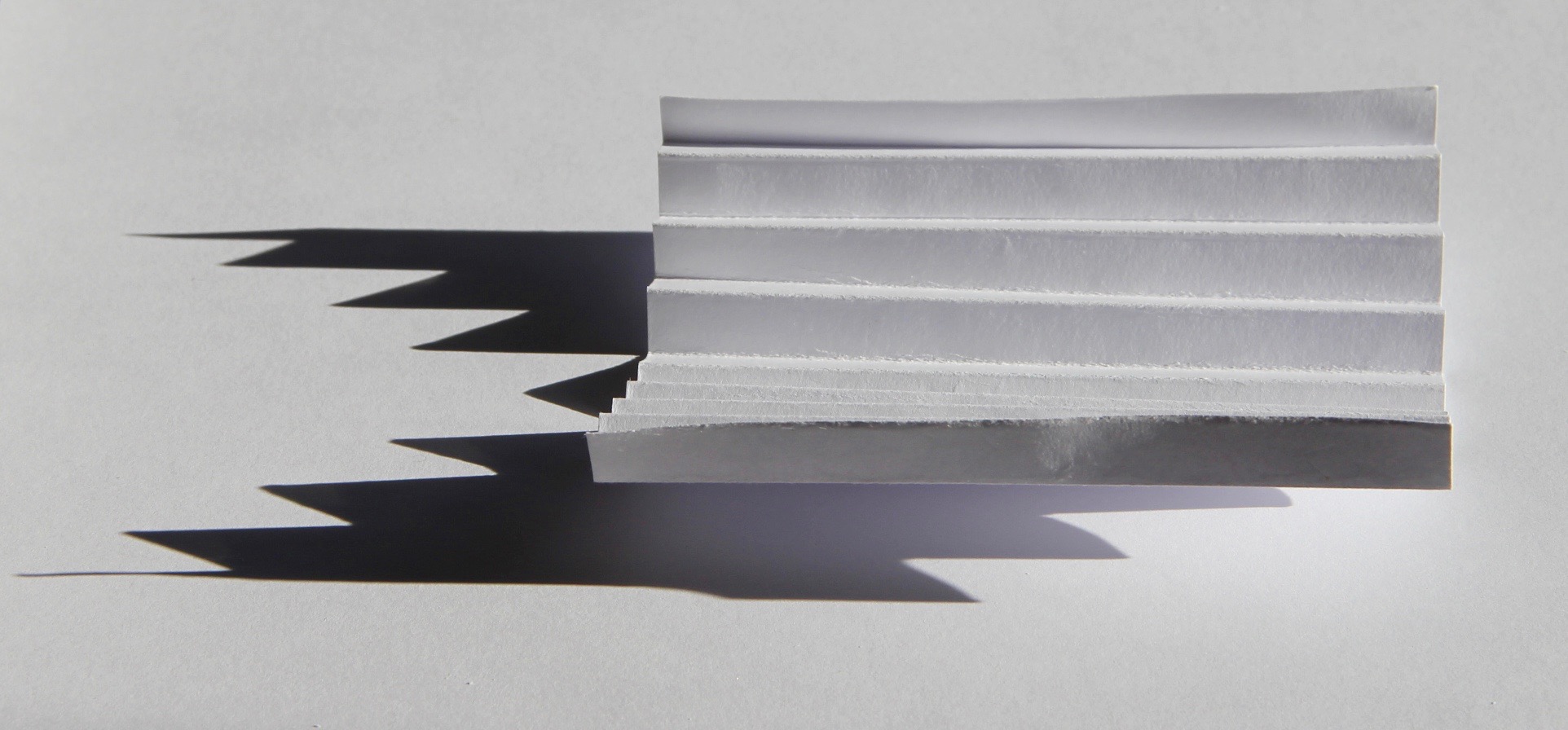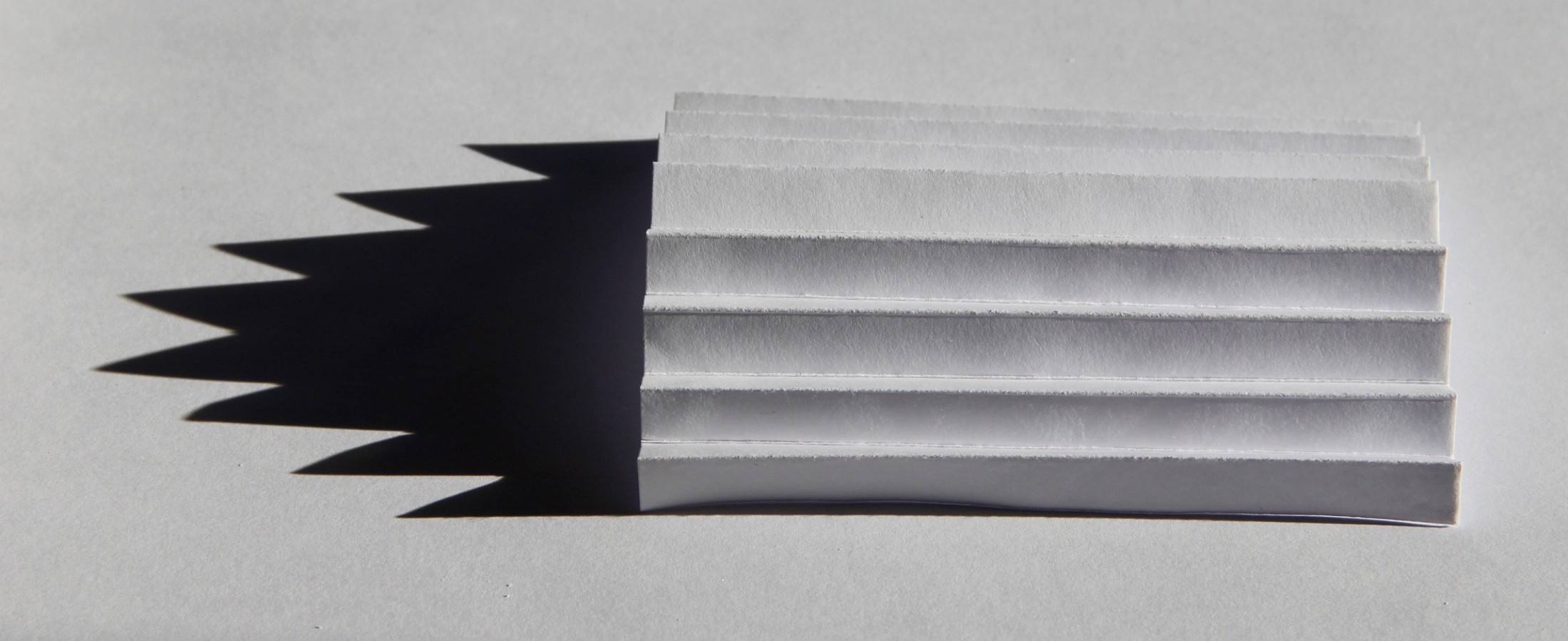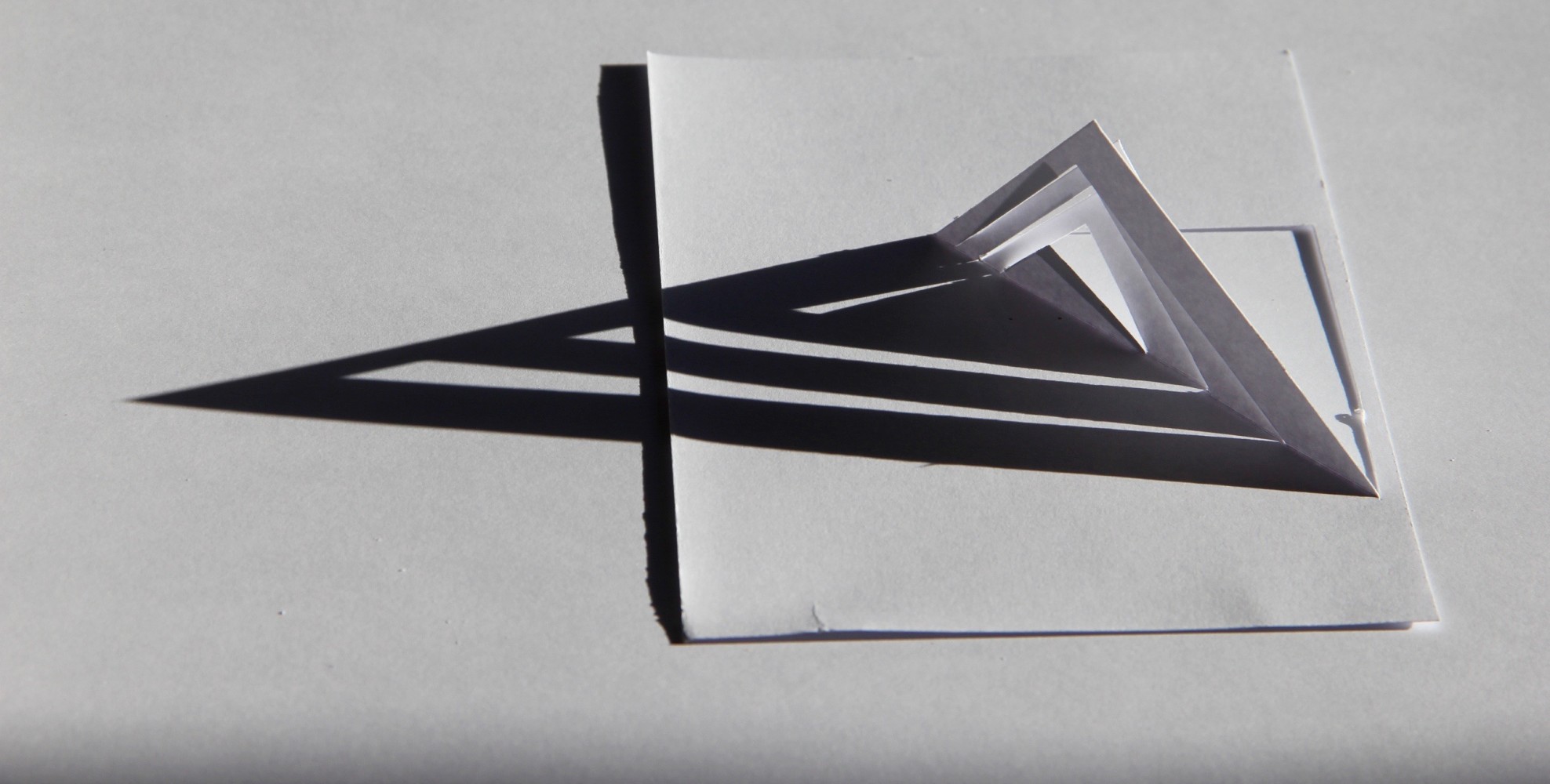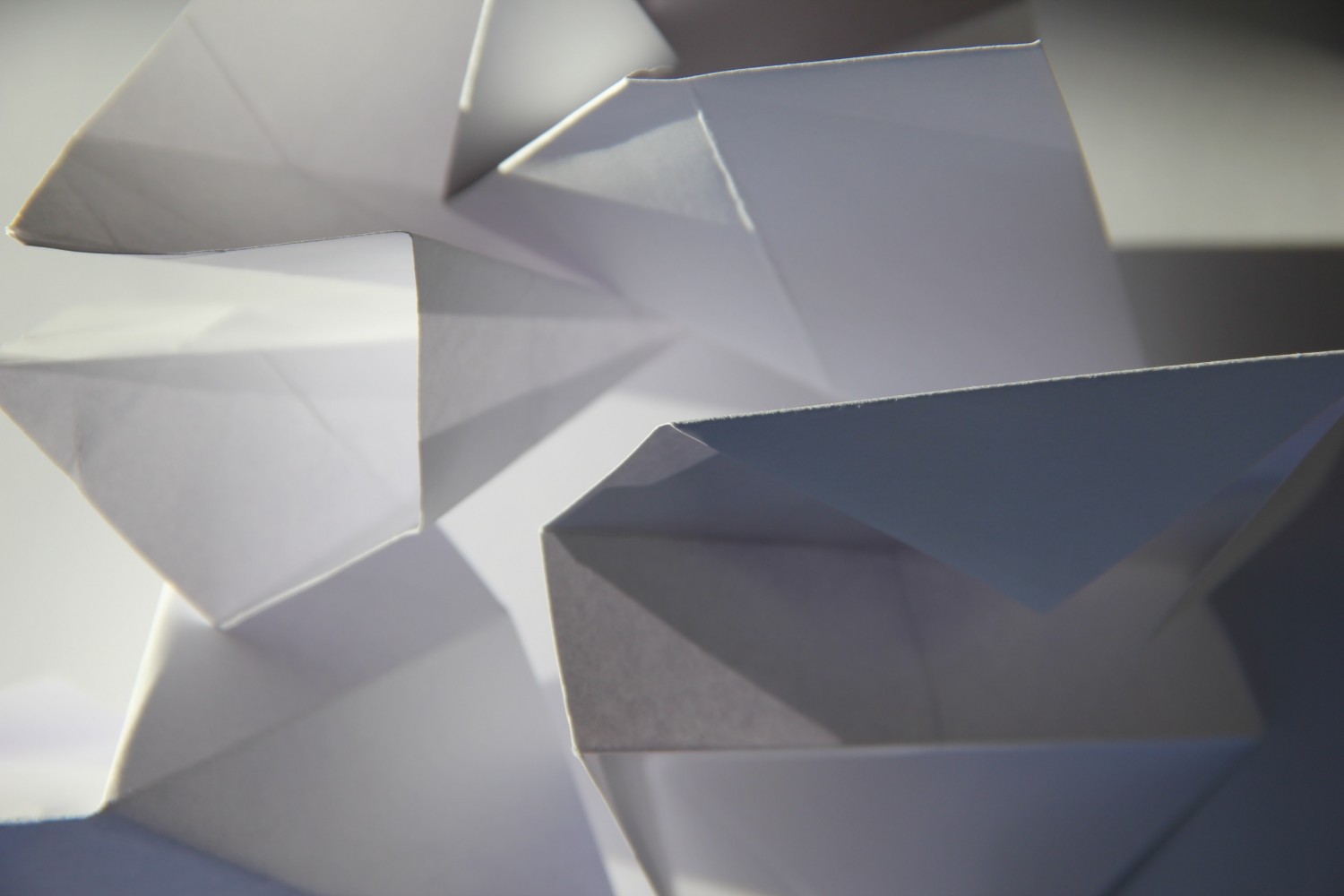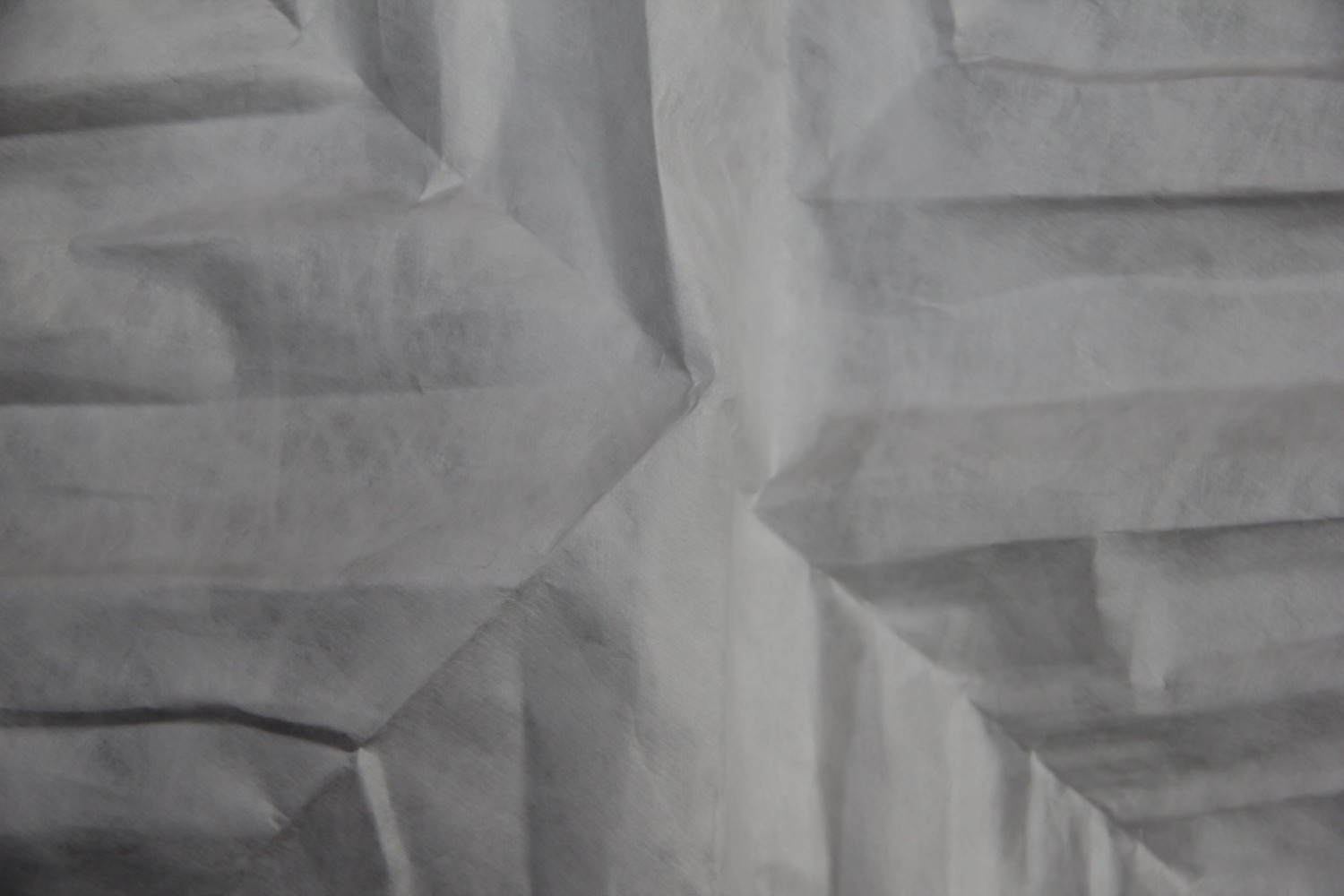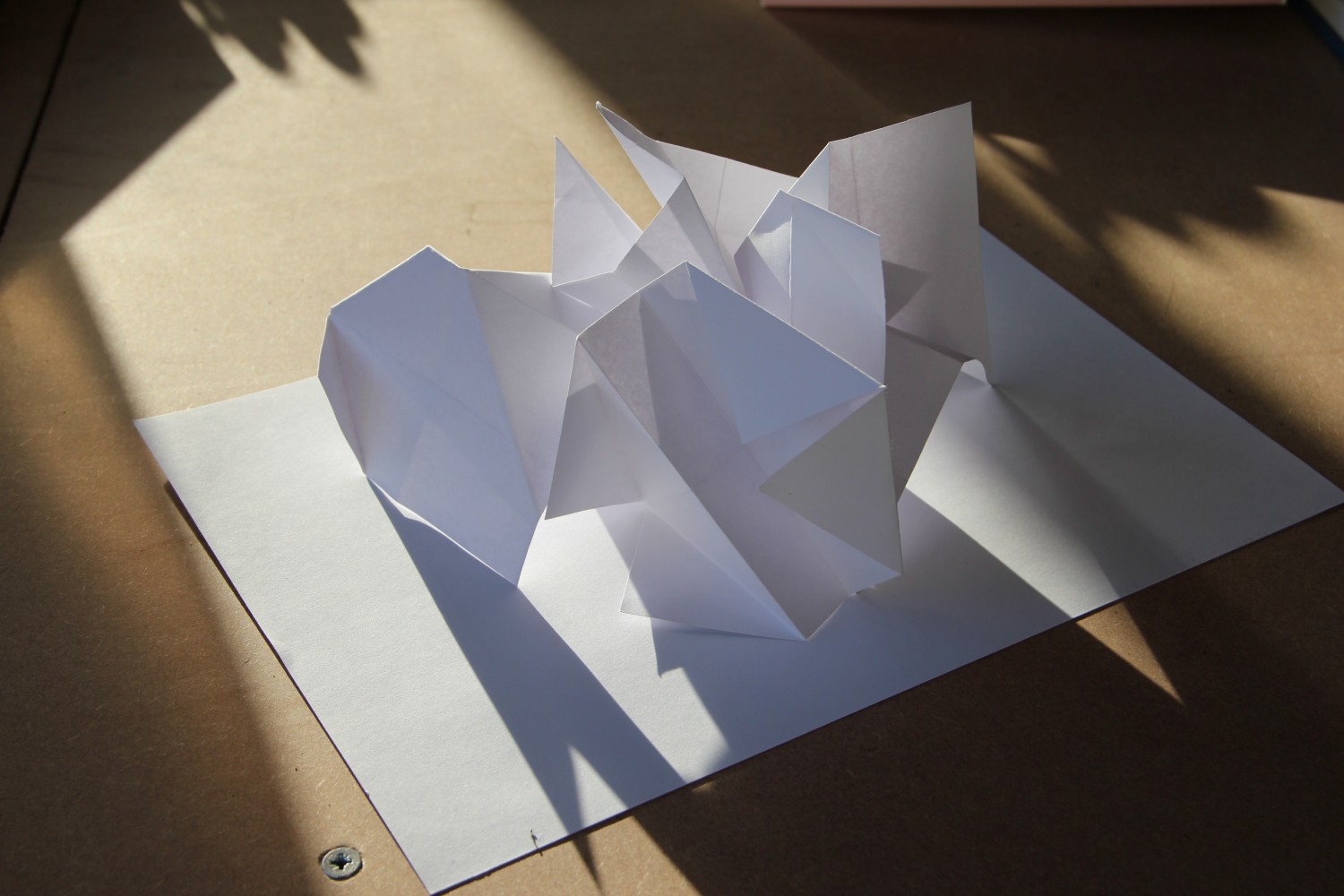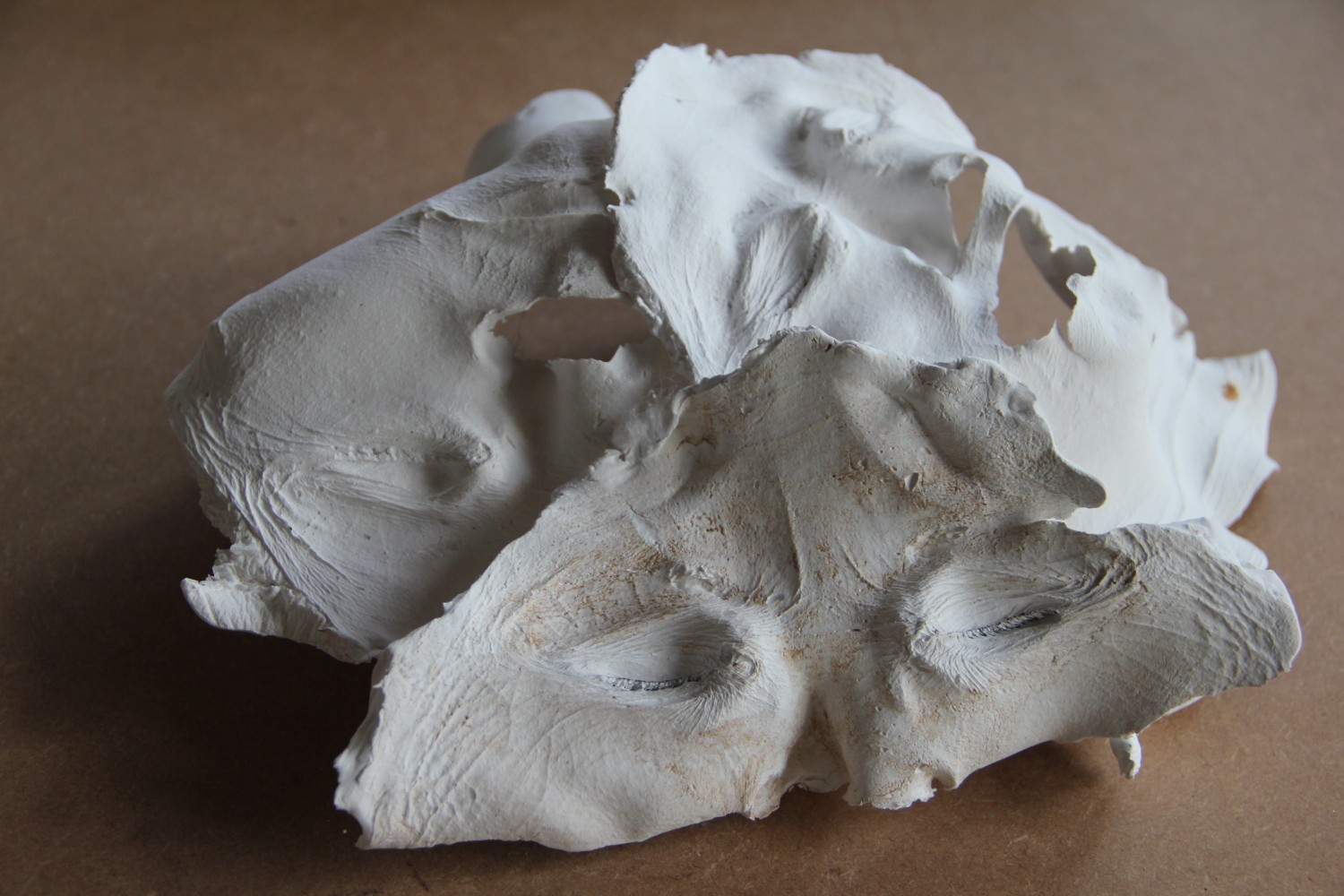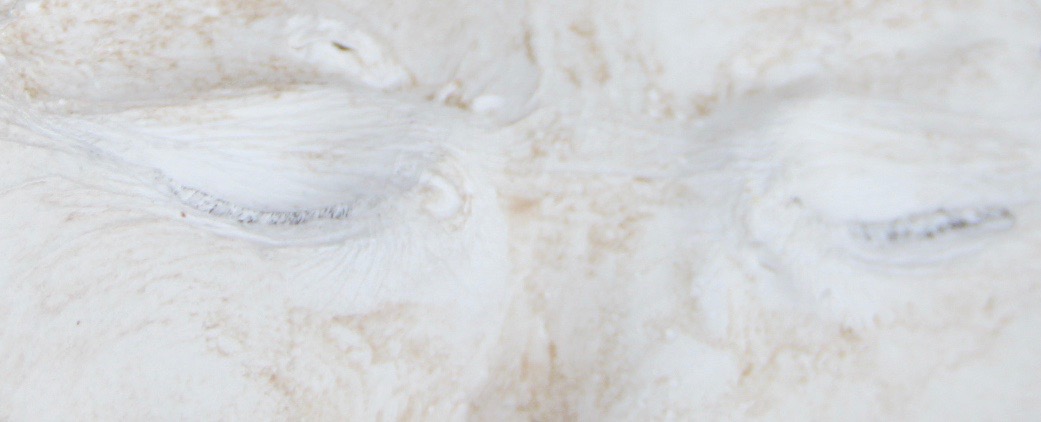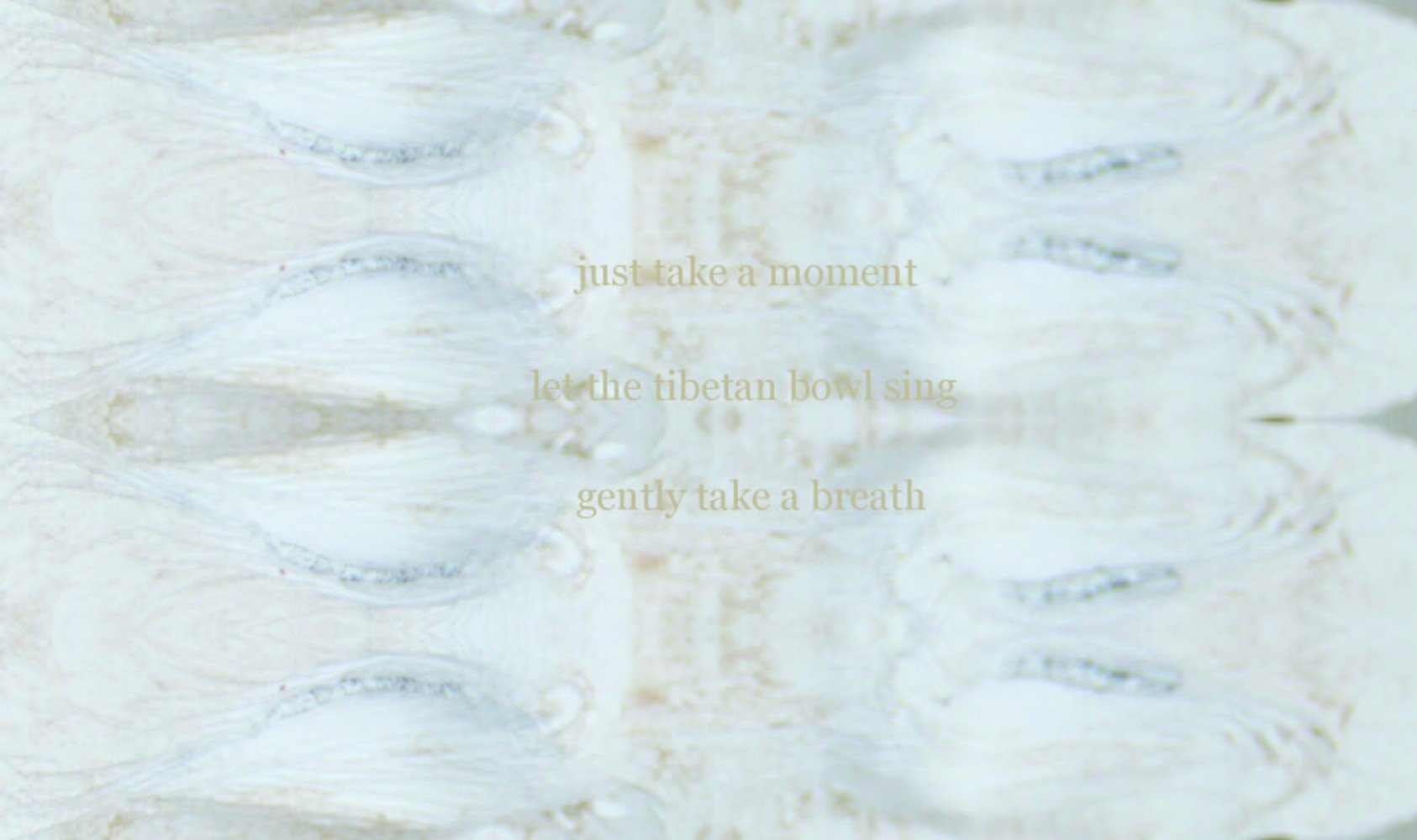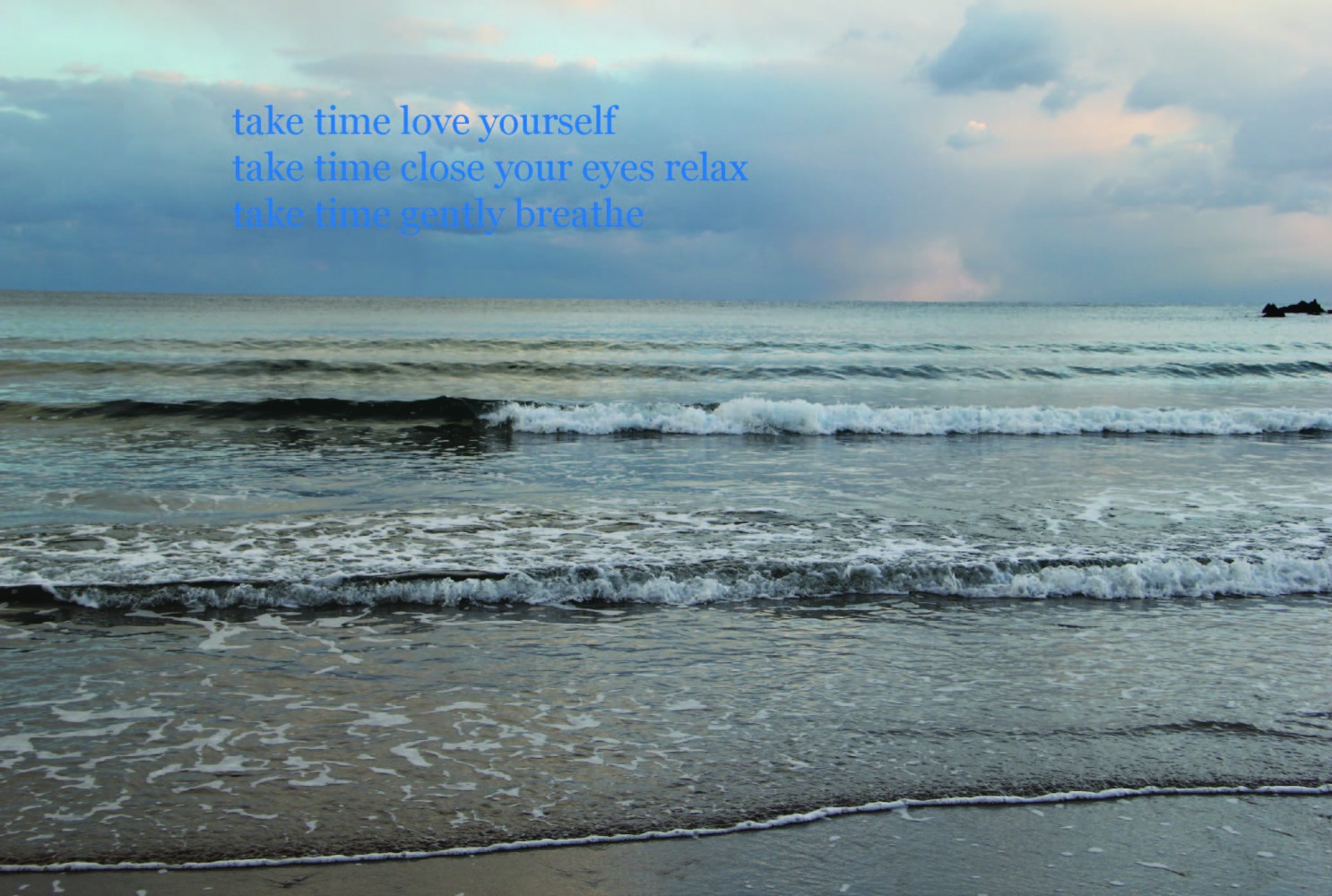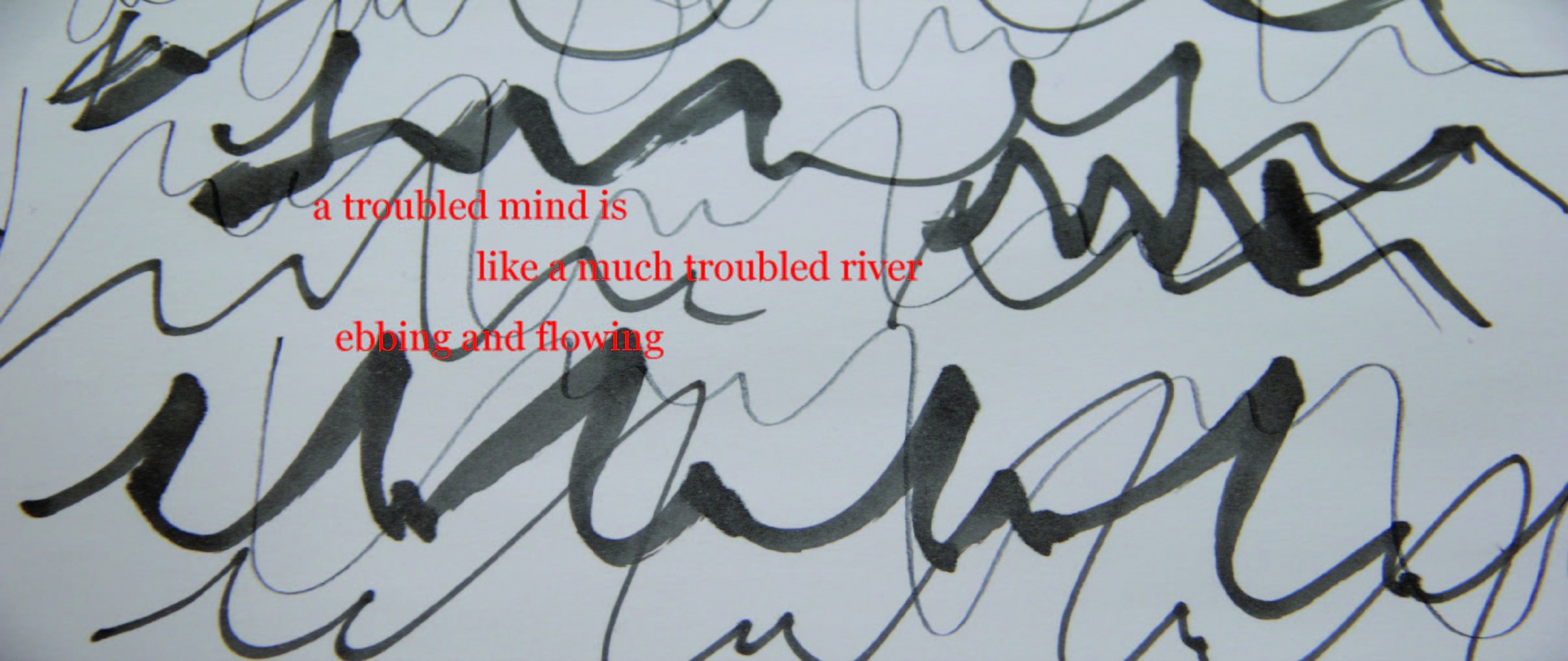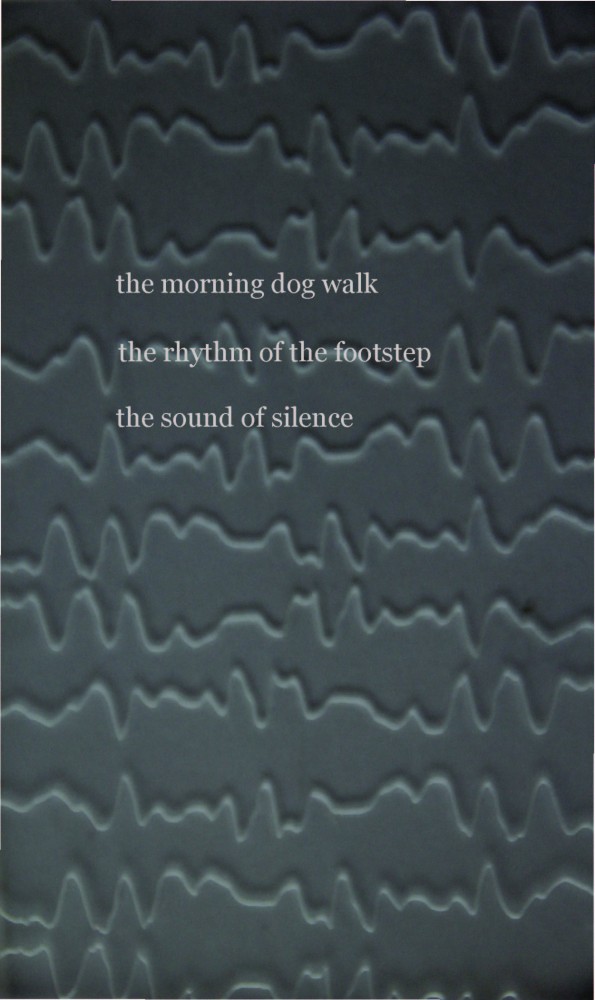 Open Studio Christmas Gathering
After a successful Arts Trail in October thought it might be nice to open my studio at home for one day - sausages mulled wine and mince pies were on offer to help the day along!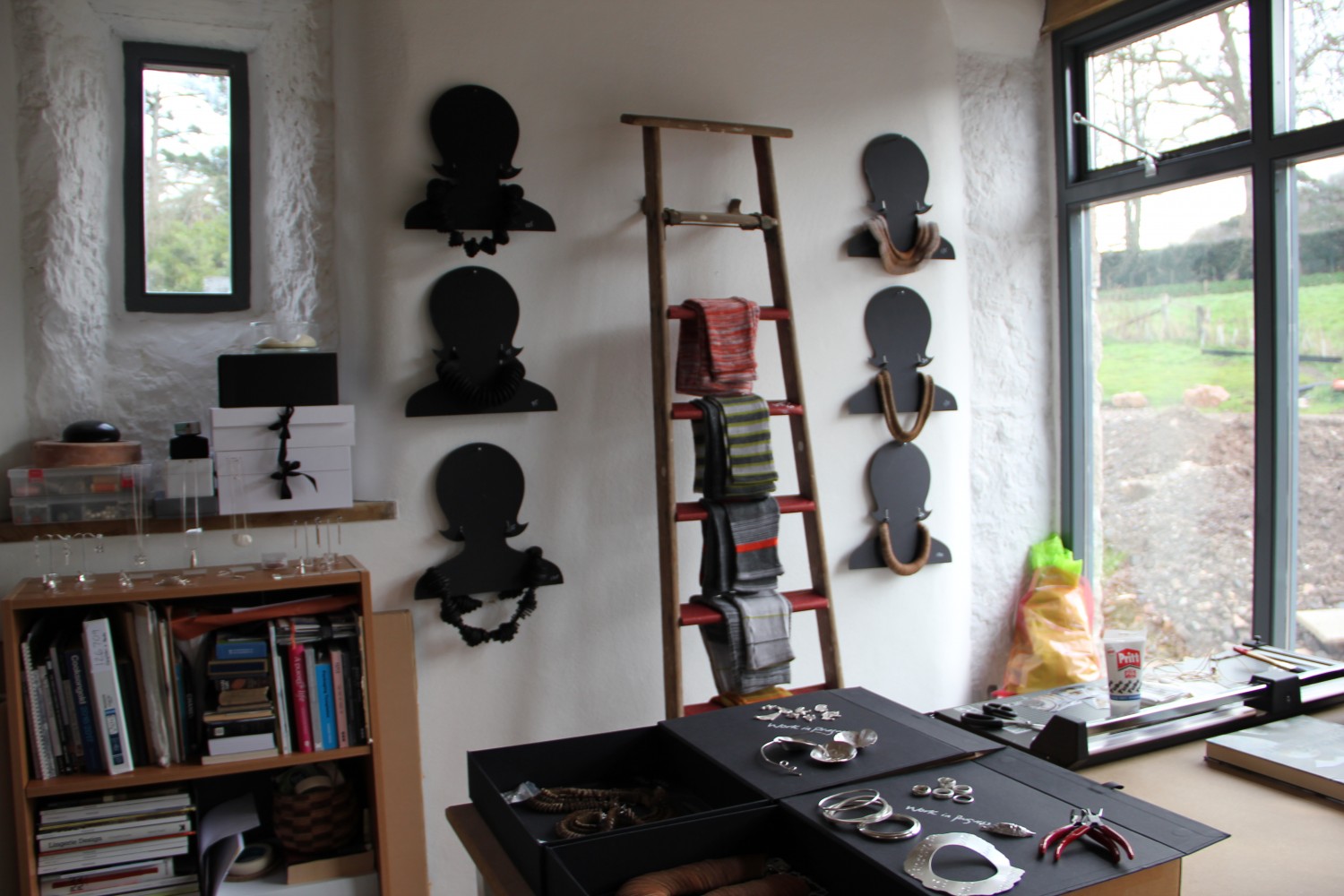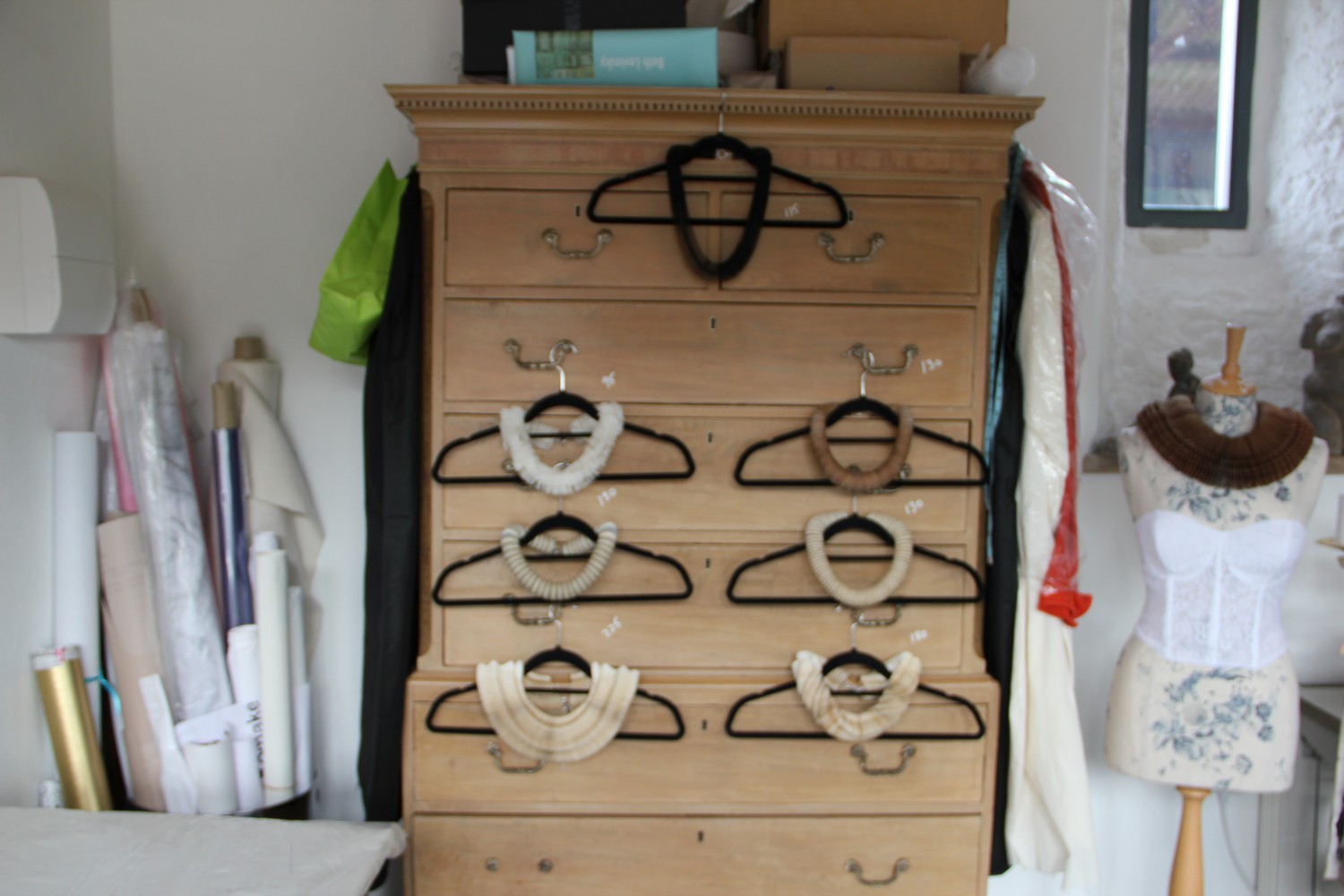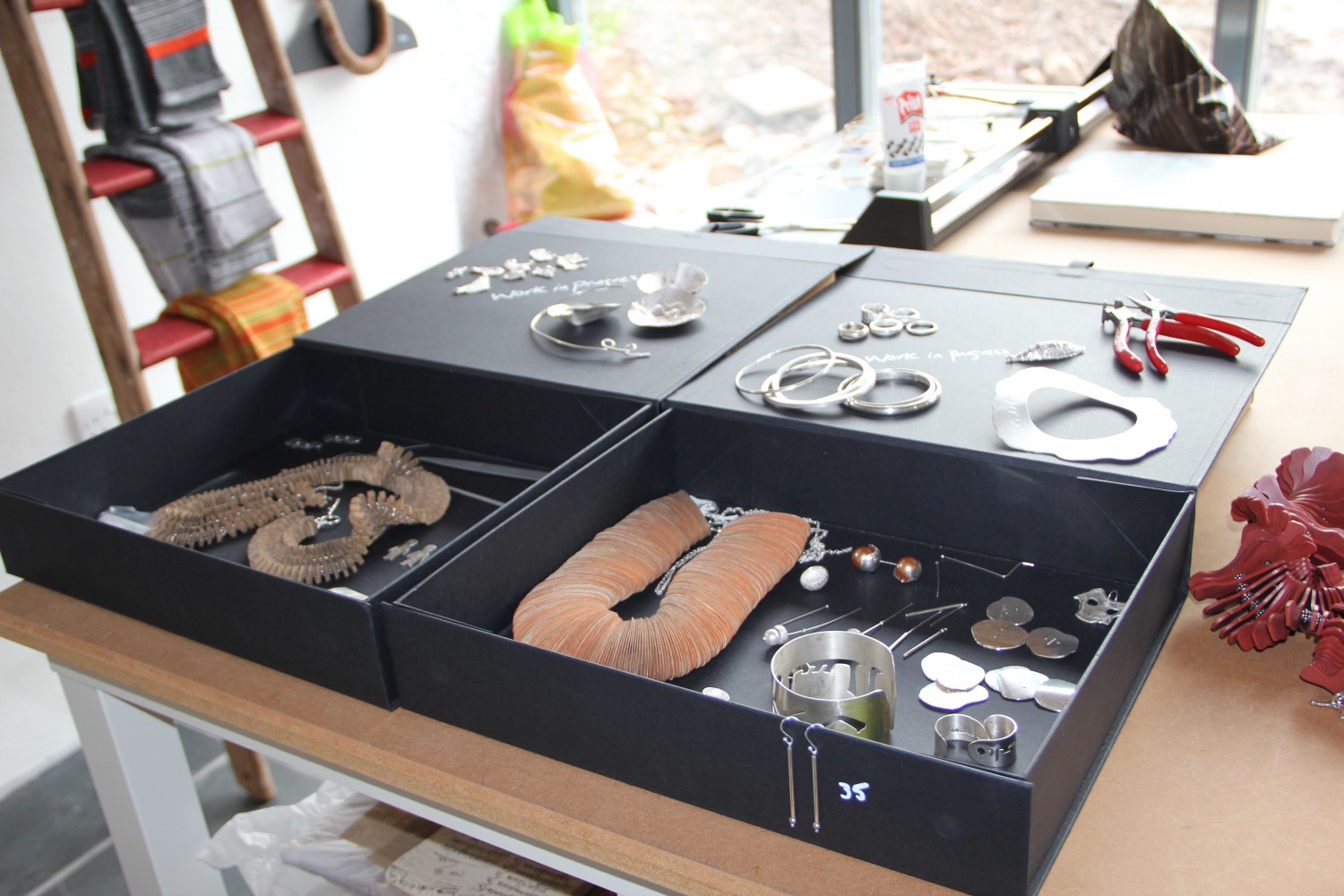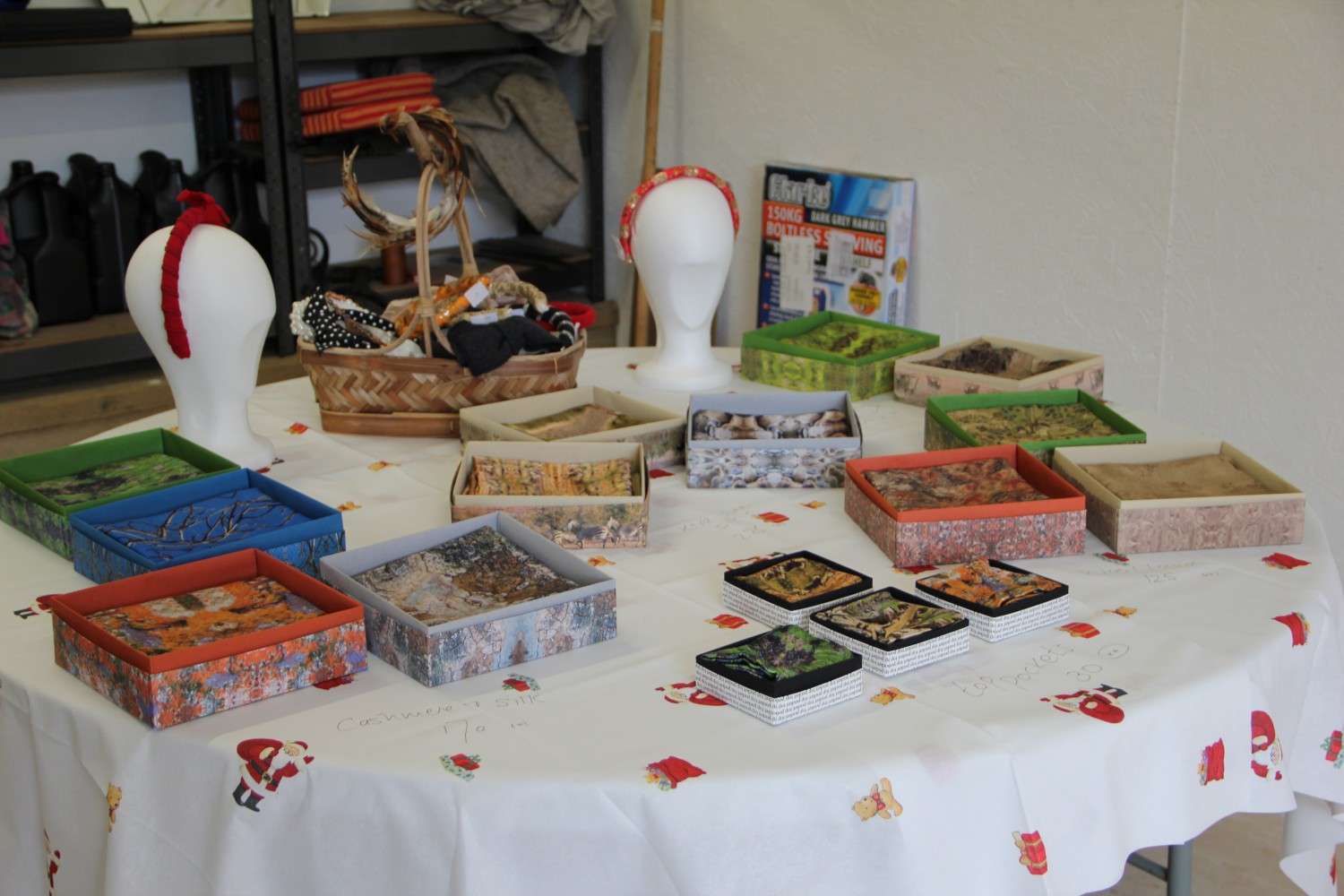 SHAF - The Arts Trail
Artsix exhibited together again as part of the arts trail from 14th October - 22nd October 17 (incl)
this year we were at Penny Hardy's studio - at the lovely chicken shed Newton Ferrers.
our artsix boxes (sale proceeds to the bereavement council) sold like hot cakes.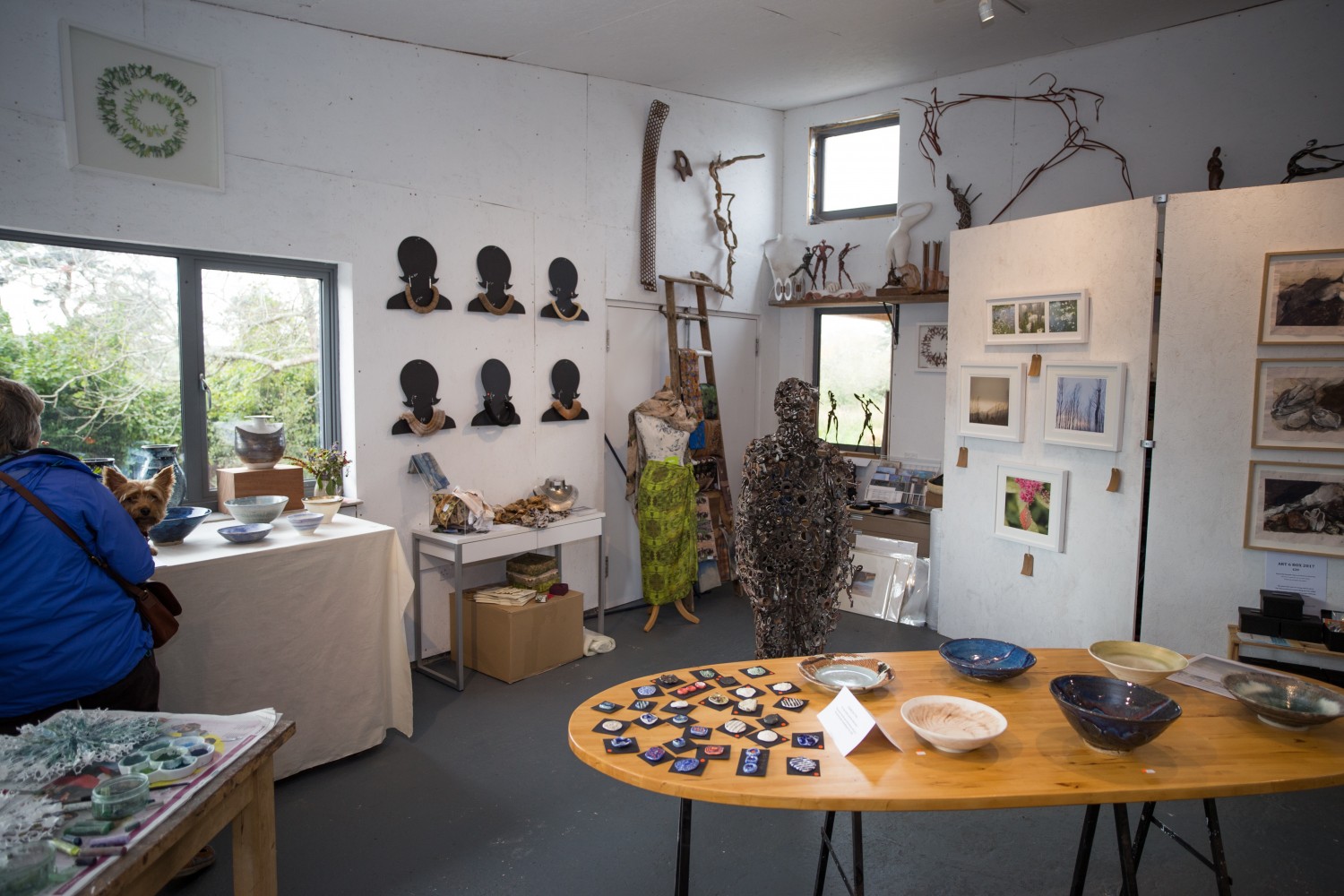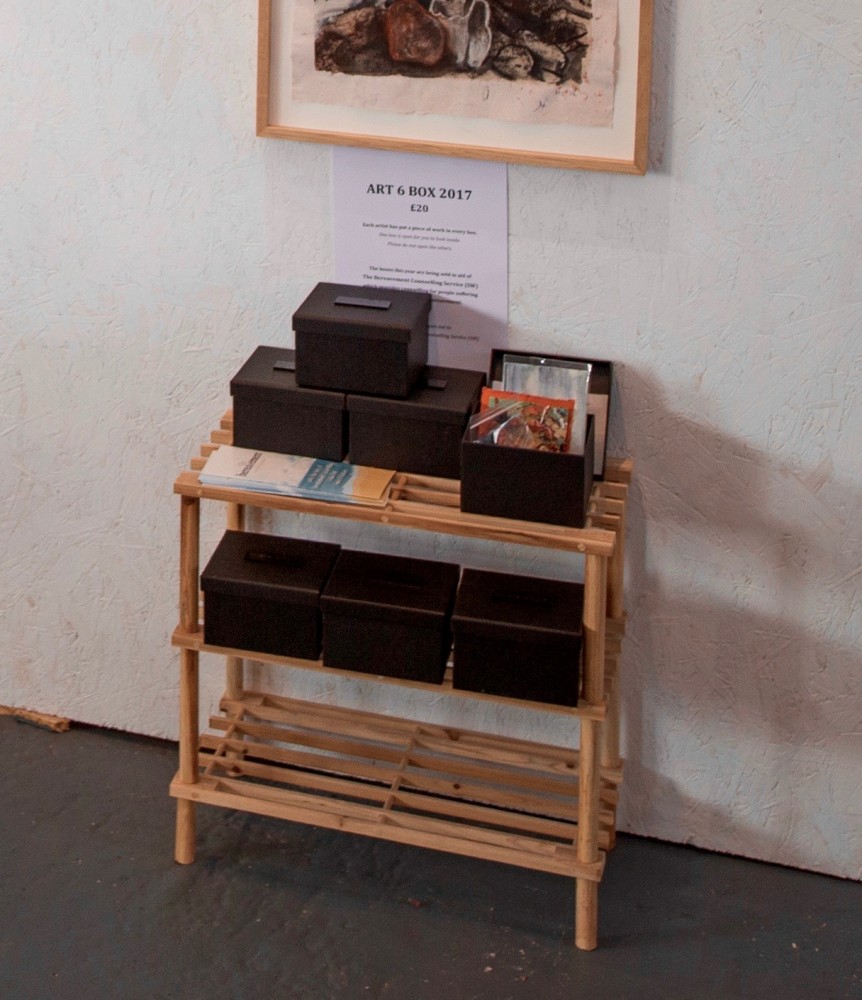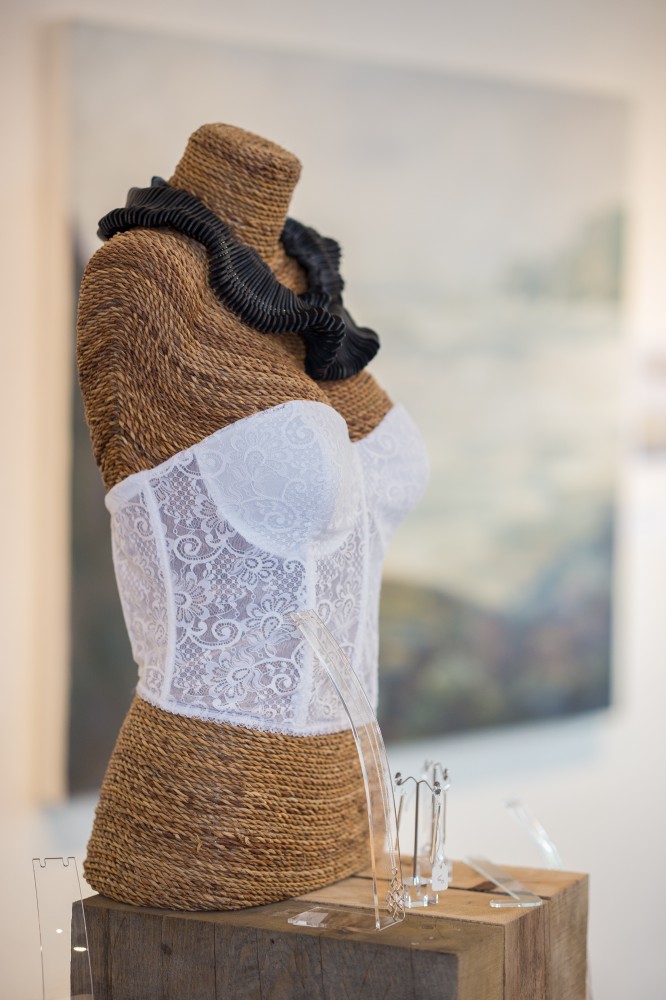 Lingerie Making Course
Devon Guild of Craftsmen Summer Show
The Devon Guild of Craftsmen invite their members to submit work to be considered for inclusion in its Summer Show - 22/07/17 to 10/09/17. I was lucky enough to have two wearable art necklaces accepted - and I was awarded the President Prize! - wow I couldnt believe it.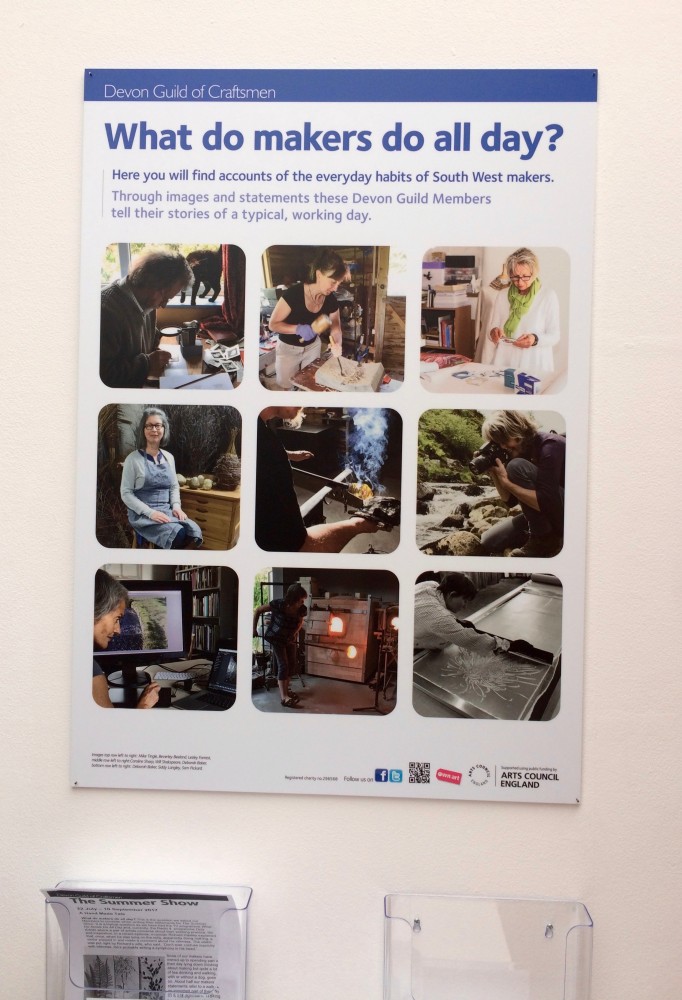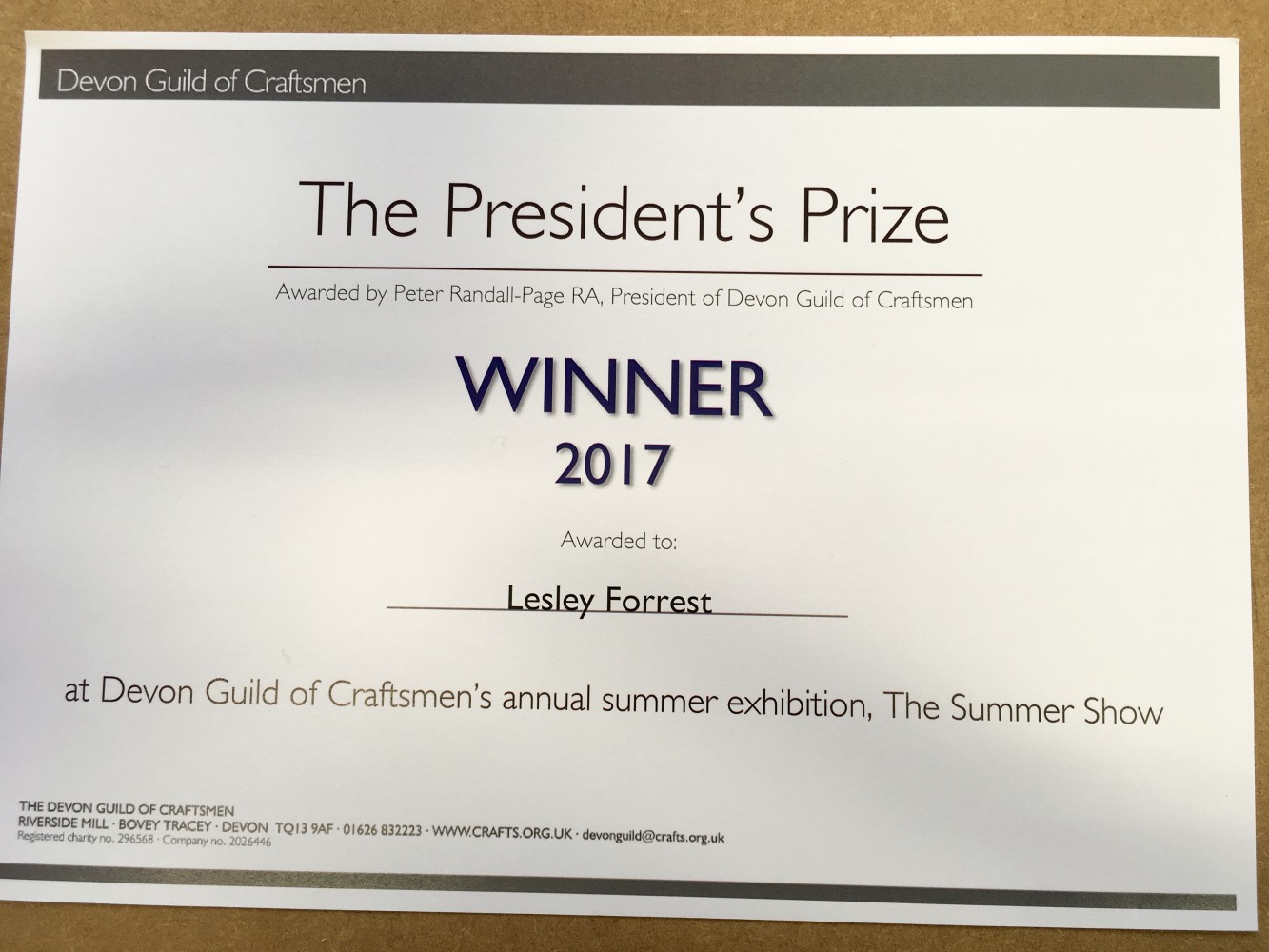 New Members Showcase
As a new member of The Devon Guild of Craftsmen there is an opportunity to take part in a 'new members' showcase
in 2017 it ran from 6th - 30th April - displayed in the Riverside Gallery at the Devon Guild
I had lots of positive feed back - really great.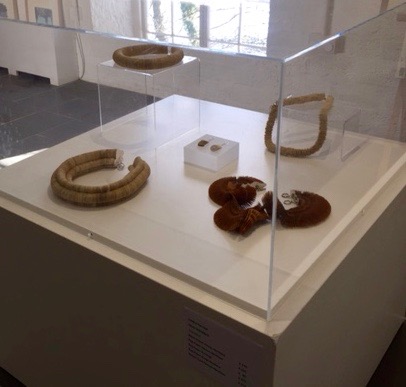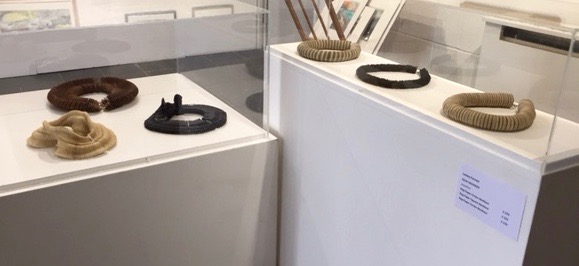 Casting
I was asked to make a set of anvil cufflinks in silver for a 21st birthday gift earlier this year - rather than have a one/two dimensional pair I thought it would be fun to see if I could 3D print an anvil in a plastic/resin and then have it cast x 2 - I would never have guessed how successful this process could be -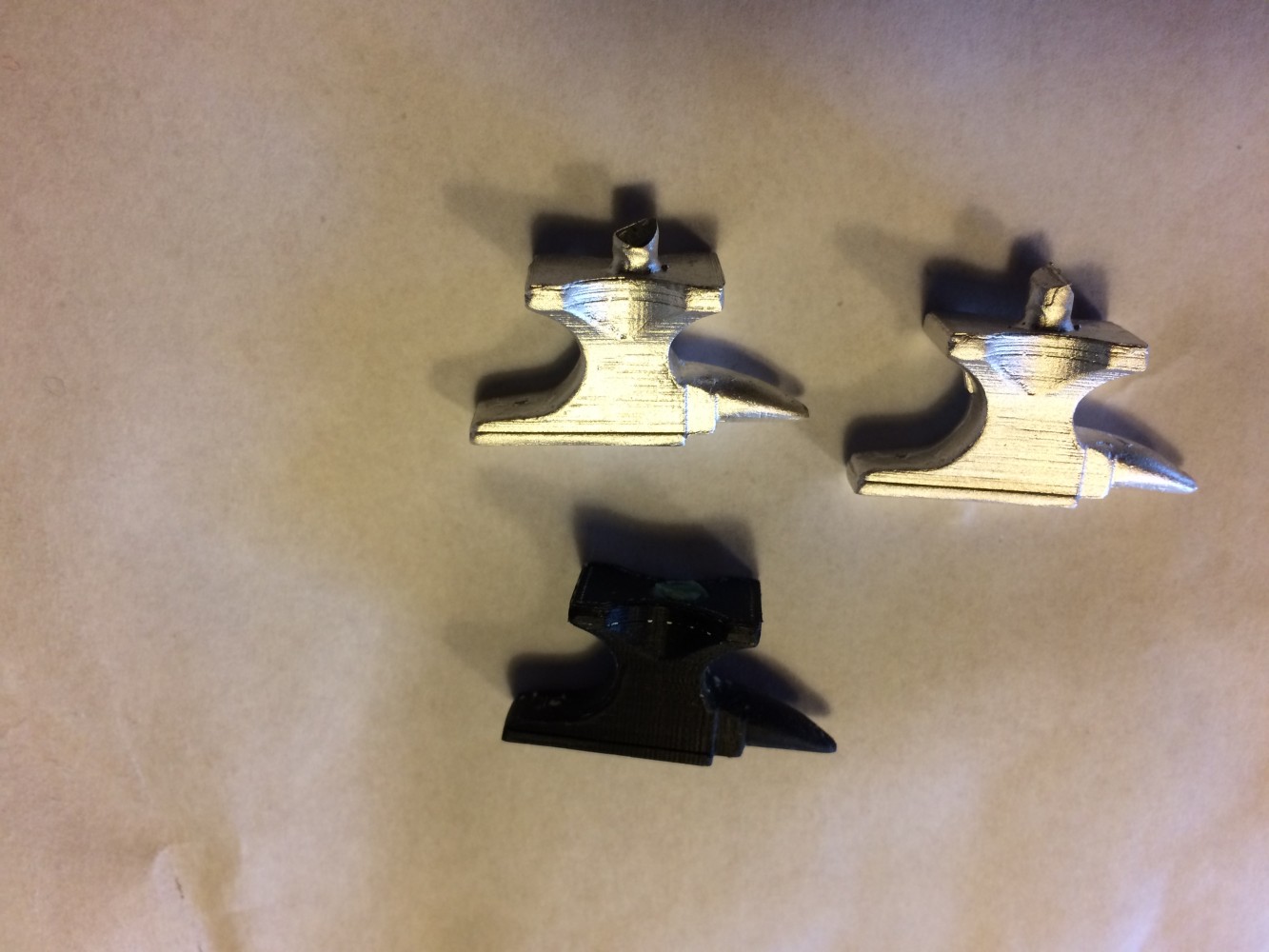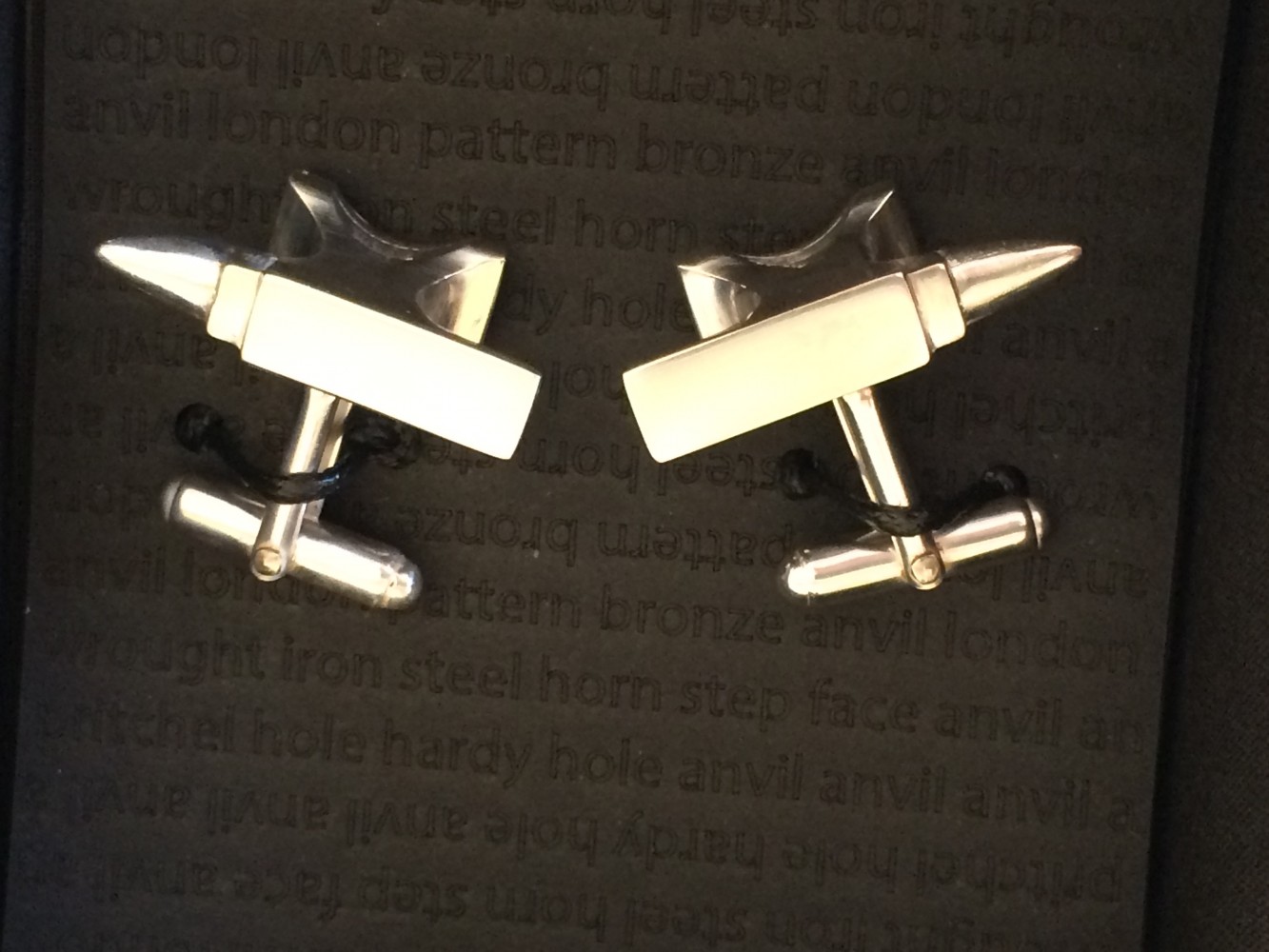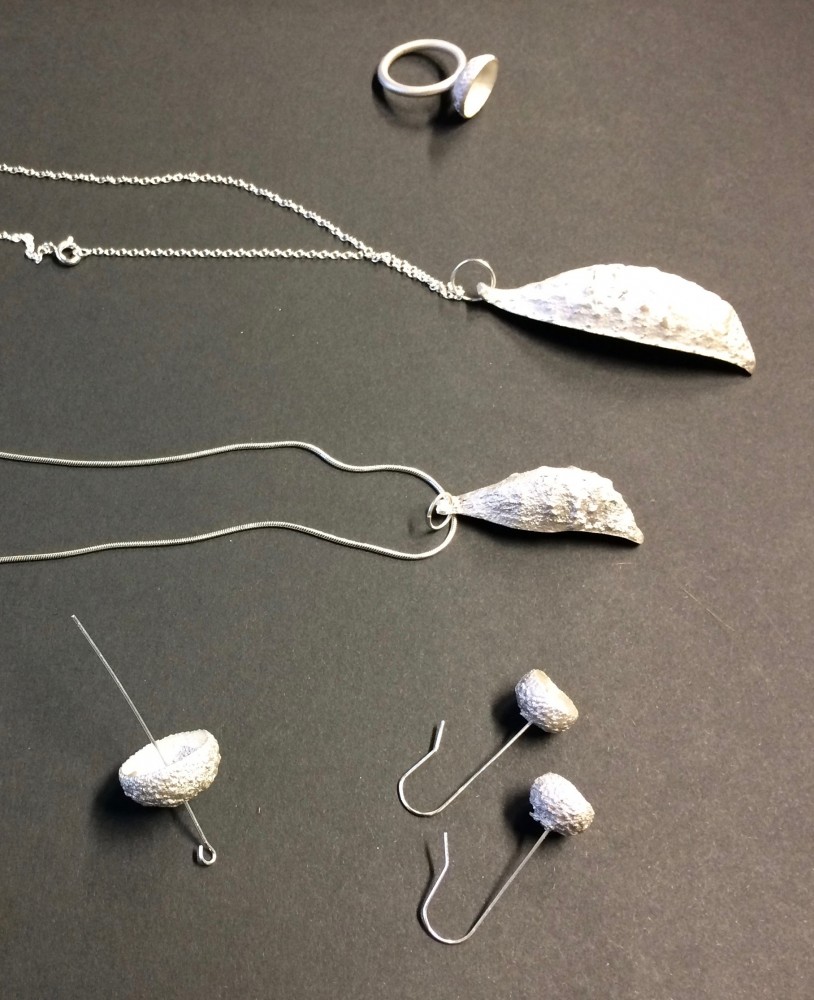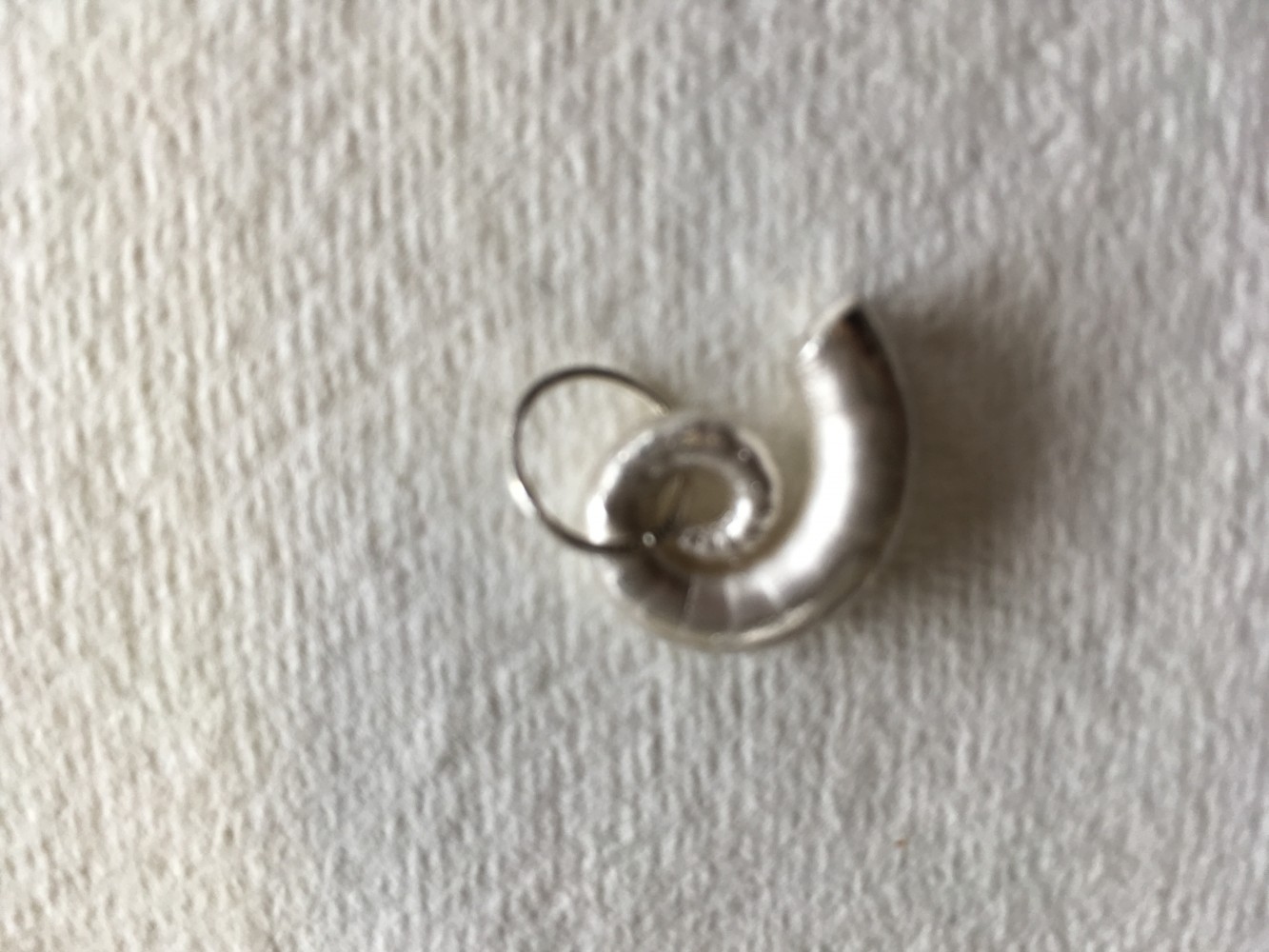 I loved the process so much that I sent off acorns, seeds and shells to be cast in silver too.